4 tags
3 tags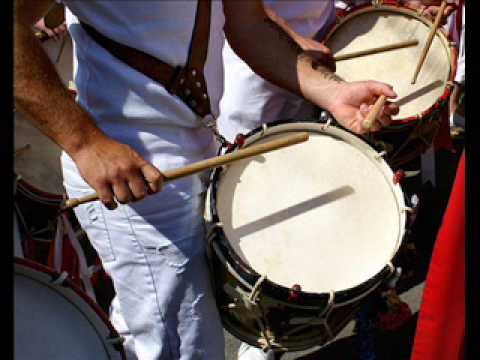 3 tags
From Me
7 tags
The Strangest Things Will Break Your Heart
Note: I recently found this story buried in an old hard drive. I assume it was written some time in 2009 which is when the parking to which it refers was completed.  I do remember the day it took place, but was surprised to read how deeply I seem to have been affected by the event. -TM The strangest things will break your heart.  I'm walking south from the post office down Fifth Avenue...
5 tags
4 tags
2012: Music
I made a considered effort to seek out as much new music in 2012 as I could.  There were plenty of highly anticipated new releases by longtime favorite acts, some worthy and some disappointing.  I read blogs, listened to Spotify, borrowed CD's from the local library and looked for new releases by friends.  I enjoyed trawling the depths of Bandcamp and Soundcloud for some low exposure gems...
4 tags
3 tags

2 tags
5 tags
3 tags
4 tags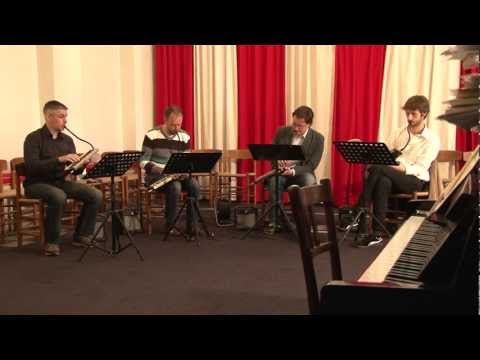 5 tags
4 tags
7 tags
While reading Walter Isaacson's Steve Jobs biography, I paused to look up some photos of the early Macintosh models.  The first kid on my block to get one of these little off-white boxes was my friend Hal Howell.  I remember seeing it set up on a small desk in his family's rec room and thinking how foreign it looked compared to the earlier Apple llC we had at home.  I was used...
5 tags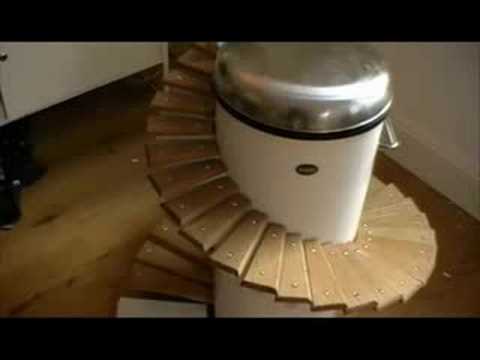 6 tags
A Few Early Favorites of 2012
While there is always great music being made and released, not every year yields a windfall of quality albums.  The last year I recall being overly excited about new releases was 2008 and so far, the class of 2012 is looking nearly as solid.  So rather than wait until the end of the year for a wrap-up, I thought I'd share a few of the albums that have impressed me most in the first five...
10 tags
9 tags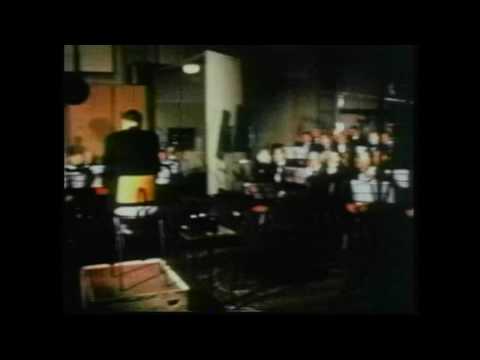 4 tags
6 tags
4 tags
3 tags
Things I Learn From Reading Novels
Frequently when I'm reading a book I will stop to copy down a quote or passage that seems intriguing or is especially well written.  The same goes for words and terms I don't recognize and I try to make a point in looking up their meaning.  Often, I end up using those words later in my song lyrics.  Below are some quotes and definitions I've copied down over the last couple of...
5 tags
2011: Part Two
Rather than make a typical "Best of 2011" list, I decided to list what was most important to me over the past year.  Music: I was pretty preoccupied with my own endeavors this year and really didn't seek out very much new music.  Most of my favorite releases were by artists I already knew.  The Beach Boys - Smile Sessions King Creosote & Jon Hopkins - Diamond Mine Fleet...
2011: Part One
Recap: 2011 had a very strange rhythm to it.  Looking back, I realize that there are several very distinct sections or phases that made up my year.  The front half of my year was driven by two different solitary endeavors: running and preparing my solo album for release.  My weeks were a constant pattern of logging training miles for the Edinburgh Marathon, building websites, writing content,...
5 tags
8 tags
Unconscious Trending in Album Cover Artist Name...
Upon the release of my second solo album earlier this year, I decided to assemble my discography over the last twelve years.  On a whim, I lined up the six main CD's from my career on the floor of my studio and noticed a curious visual trend. Beginning with our 1999 release "The Legende of Jeb Minor", the band (or artist) name is positioned slightly higher in the design of...
4 tags
Defining Your Space
As I slowly assemble and refine my humble little home recording studio, I find I'm constantly drawn to and inspired by the workspaces of other artists.  My friend Chad brought to my attention a recent article about one of my favorite painters Jamie Wyeth.  In this Preservation Magazine feature, he discusses his own home studio on Southern Island, Maine as well as his father's and...
5 tags
Revisiting a Fall Classic
Stan Getz and Strings - Cool Velvet (1960) During my first year as a college dropout I lived with my parents and commuted into Ann Arbor to work at a record store.  Schoolkids' Records was deep into jazz and I spent many of my afternoons there stocking shelves, listening to promos and looking up artists I didn't know in the All Music Guide to Jazz book.  Stan Getz and Strings became a favorite...
5 tags
Watch
Harvest Session One morning during last month's Harvest Gathering, I was captured on video outside of the vintage camper I share with my girlfriend Kristie. Our badass little camper is called Danforth.  At first we were all just having coffee with Jim Roll and Greg McIntosh and then Steven Holmes of Mostly Midwest blog came up the hill with all of his video equipment.  He looked tired so I...
8 tags
6 tags
I Had the Gin Dream
Last night I dreamed that I had inherited or somehow become the caretaker of my grandfather's old house in Dexter, Michigan.  Although Granddad (as we referred to him) has long since passed, the situation seemed urgent and I arrived hastily by night to find that my brother had already prepped the house for me.  The autumn leaves were all blown to the sides of the driveway creating sort of...
12 tags
To Put His Mellotron In
This is the dream I had last night… I was at a streetside demo for the iPad and my friend Scott DeRoche was playing with a new version that had a lot of buttons all over it.  He was manually scrolling with the arrow keys installed onto the top border and I realized that his was a PC version and many of the controls were not touch screen based.  I pulled out my 1st generation Mac platform...
3 tags
Happy Birthday, Ray Bradbury
Today is th 91st birthday of writer Ray Bradbury, a longtime hero of mine.  His books and short stories have been a great influence on me and my songwriting since I discovered them at age 13.  Especially this time of year, when the first cold snaps chill the air each morning and night, I'm filled with the great autumnal enchantment that lives in so many of his books.  From his birthday today...
7 tags
Saturday in Detroit
Following a typically amazing plate of tacos at Lupitas in Detroit's Mexican Town, we headed over to Roosevelt Park at the Southern edge of Corktown for R. Park Fest '11.  The allure of 30 craft beers on tap, some great Detroit bands and temporary halfpipe/skatepark was enough to get us there, although I generally like any chance I get to head to Detroit. In the end, we were only...
11 tags
A Trio of MichAmericana
Ealier this month, we spent about a week and a half up North camping, swimming and helping our friends Nora and Jared stage an elaborate and beautiful wedding in the woods outside of Big Bay near Marquette.  I'm always drawn to classic vintage signs from bygone eras.  Below is a trio of beauties I saw on our trip to the U.P.  Two of them harken to the golden age of American roadside tourism...
7 tags
8 tags
Britton Rookie Makes Tigers Debut
This is a nice story worthy of a blog called Britton Nonfiction.  It's not often that our town comes up in the news. On our way to Tuesday night's Detroit Tigers game against the A's at Comerica Park, we got a call from Kristie's dad telling us that 25 year old Britton native Duane Below would be making his MLB debut with the club on Wednesday night as the starting...
10 tags
8 tags
15 tags
June Comedown
The top two photos are from a Sunday drive to Monroe, Michigan.  The barber's sign seemed really sentimental and optimistic to me.  It seems like it doesn't belong in the modern era.  The whole city seemed a little misplaced in time.  The drive in hot dog stand was a perfect bit of Americana.  Drive-in service, a tray on the driver side window with a chili dog, Better Made chips...
3 tags
The New Britton Sound
Now presenting, my new album… Ten new songs, written and recorded (mostly) at Brablec Farms in Britton, Michigan.  It is available from my new label Northern Detective on CD, MP3 and limited edition 12" vinyl.  Download it now from Bandcamp. I'm so grateful for the help, support, patience and incredible photography of Kristie Brablec.  She is responsible for that stunning...
7 tags
4 tags
F-ing Tony Alva!
Below is a photo of me getting a deck signed by skating legend Tony Alva.  He was already one of the greats by the time I started skating in the late 80's and his story has gotten more deserved attention in the last decade with Stacy Peralta's wonderful documentary Dogtown and Z-boys and the film Lords of Dogtown.  On Sunday morning we heard he was making an appearance as part of the...
7 tags
Release Show Poster
This lovely concert poster for my upcoming album release show was made by Detroit area artist Randy Bishop.  I've long been a fan of his design work for his own band The Bell Beat and am so grateful he agreed to make a special poster for my show.  Classy limited edition screen printed versions of the 18" x 24" poster will be for sale at the show along with the vinyl and CD...
5 tags
Goodbye, Sequoia
Our wonderful dog Sequoia passed away last night at the age of 16.  Kristie adopted him in 1995 in Colorado when he was just a pup and I was lucky enough to know him for about 12 years and have lived with him in Britton for the last 5.  He was such an impressive animal… stoic and proud were words often used to describe him.  But that doesn't quite do him justice because he was also...